Joe Parrish - Owner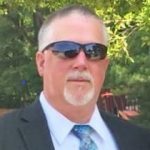 We have financing solutions for Bankable and Non-Bankable businesses!
I started this company in January 2016, with the goal of offering small business owners like me, the same opportunities that is usually only available to the bigger and stronger companies. With Heavy Equipment Financing being our original core focus, we have since partnered with a variety of top tier funding partners. These partnerships allow us to offer you the same growth opportunities as the mega companies. Our programs are for Heavy Equipment, Commercial Real Estate, Industrial, Equipment Leasing, SBA Loans, USDA Loans, and now the new proprietary BOSS (Business Owners Success System). We deal with any business in need of Financing Solutions.
P&S Business Financing is composed of experienced financial professionals. With our knowledge and expertise, we can usually find a solution for all your financing needs. Unlike a bank, or local lending institution, which only lend to the most credit-worthy businesses, P&S Business Financing, with its relationships with national lenders, can usually find you the financing you need. Since 2016, we have helped small businesses in closing over $25+ MM in funding.
Please contact us today for a free, no-obligation analysis of your financing and funding needs.
Whether you need to get new equipment, finance your accounts receivable, raise working capital, or acquire a company, P&S Business Financing can do it all.
We look forward to working with you soon!